Zoom
Sale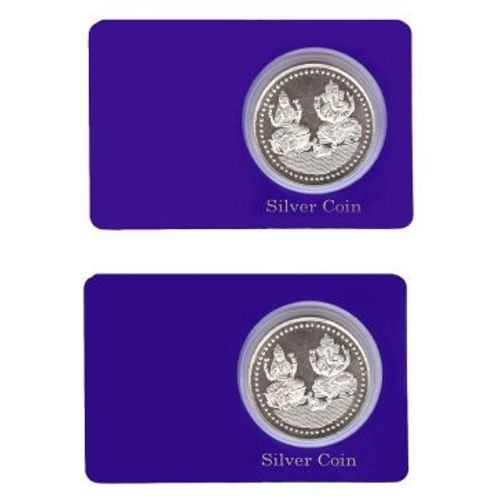 YouBella 10 Gram Pure 2 Pieces Of 999 Bis Hallmarked Laminated Silver Coin
Price:
Rs.1,499
Rs.1,299
13% OFF
Silver coins are much more in trend amongst people during festivals as they are perfect for investment and for gifting purpose. Youbella 10 gram pure 2 pieces of 999-bis hallmarked laminated silver coin is a pair of pure hallmarked laminated silver coin engraved with the idol of lord ganesha and goddess lakshmi weighing 10 gram that is perfect for devotional purpose, investment and also for gifting purpose. Buy online from youbella from the wide range of silver coins and silver jewellery for you or for gifting your loved ones at discounted price with easy return policy and cash on delivery option. Also browse here for more artificial jewellery online at youbella.com
Jewellery Type
Jewellery Type
<a href="http://www.youbella.com">Artificial Jewellery</a>
Write a review
Note: HTML is not translated!
Rating: Bad Good
Enter the code in the box below: